I WANT TO GO HERE IMMEDIATELY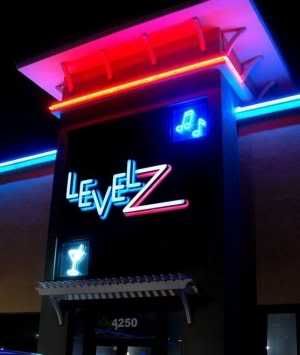 LEVELZ Night Club is the Space Coasts Premier Entertainment Destination! LEVELS Night Club is located in West Melbourne, FL and offers live entertainment, local bands, and a great night club experience. Come dance 'till you drop every Wednesday to Saturday from 8pm to 2am! Enjoy a night in our upscale atmosphere (dress code is enforced). See our Events for more information! LEVELZ takes reservations for Wedding Receptions, Parties, Corporate Luncheons, and more! Book your reservation for your next event today!
NO DROOPY PANTS=NOT VERY LEVELY
LEVELZ Night Club has a dress code in an effort to keep an upscale atmosphere. Please follow these or you will not be admitted.
No sandals, athletic shoes, industrial work shoes, hiking boots, bare feet or flip flops.
No athletic wear (sneakers ok).
No cutoffs, overalls, shorts, stretch or stirrup pants, exercise, spandex or bike shorts.
No T-shirts, tank tops or bathing suits. Collared shirts for men.
Jeans allowed, but not ripped. No droopy pants.
No bandanas, do-rags, hats or hoodies.
http://www.levelznightclub.com/
BOOK ME!